HOW TO TRIPLE YOUR SALES BY UNDERSTANDING YOUr PROSPECT'S BUYING BEHAVIOR!
Discover the proven method to close more sales in less time, by identifying the hidden objections and secret desires from anyone, in just seconds.
What you'll learn inside this book:

"This book is a remarkable, new, and simple approach for closing sales that will definitely increase your income!" - Barbara Corcoran


Earn more
money now
Get ready to increase your sales by up to 300% using our scientifically proven method to close more deals in less time.

Improve your
communication
Start applying Personality Coding Technology on your sales conversations and watch your numbers grow.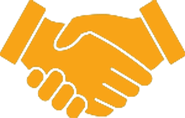 Understand your
prospects' minds
Discover the keys to understand the psychology behind your prospects buying decisions and how to influence them.

Increase your
sales velocity
Get faster results by addressing your prospect's concerns with clarity and precision even before they are evident.
pick your custom copy of why they buy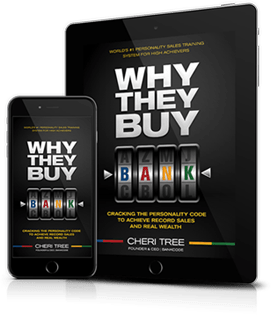 Start reading right away with the digital version of the book that started our movement. This is the most affordable option to unlock the power of B.A.N.K. in your life.

THE SECRET KEY TO INCREASING YOUR SALES BY UP TO 300%
Get ready to experience a total breakthrough in your sales career by learning how to crack the hidden personality code of your prospects, and sell to them according to their unique language.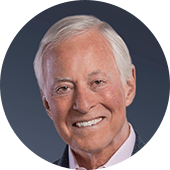 This practical, enjoyable book shows you how to increase your sales and income faster than you ever thought possible." - Brian Tracy, Best selling author and
world-renowned sales trainer
About the author
Cheri Tree
Cheri Tree is a best-selling author, professional keynote speaker, executive business coach, world-renowned sales trainer, and entrepreneur.
She is the Founder and Chairman of CODEBREAKER, with clients in more than 100 countries worldwide.

"Teaching new concepts while telling great stories to connect the learning"
The #1 sales and communication book that will help all salespeople, business owners and entrepreneurs is Why They Buy. Understanding what your customers and prospects value and how they make buying decisions is invaluable. The book is based on the B.A.N.K. system, which is a revolutionary sales training system and a missing link in the sales process. Why They Buy will teach you how to crack your prospect's personality code in under 90 seconds, connect on a deeper level with your prospects, deliver a more impactful sales presentation, accelerate customer acquisition and decrease sales cycles. I use the B.A.N.K. principles on a daily basis and have had extraordinary results. B.A.N.K. provides a simple step-by-step approach, an easier and faster way to understand and serve the needs of your customers and is scientifically proven to improve communication and close more sales.
Cheri Tree has proven she has the ability to take the reader on a journey, teaching new concepts while telling great stories to connect the learning. It is like she is right there with you.
I highly recommend Why They Buy.

"This book is a great read. I can't believe I have been brainwashed ..."
PARADIGM SHIFT! I was blown away by WHY THEY BUY. This book is a great read. I can't believe I have been brainwashed to believe I have to get more NO's to get more Yes's. BANK is seriously a paradigm shift. It is the Holy Grail of sales. BANK not only supports the sales side but also will help with your relationships. Can you imagine understanding the way your husband, wife or child sees the world in less then 90 seconds and then adjusting to how they communicate, so powerful. Even more interesting was the validated white paper from San Francisco State University proving this system can predict buying behavior. This is a must read for everyone.

"This book is a game changer for anyone looking to..."
This book is a game changer for anyone looking to improve their communication and sales ability. Cheri gives a step-by-step process for how to communicate, negotiate and close more sales based on the value system of the person in front of you. Instead of delivering the same script over and over until you get a yes, this book shows you how to change the script in seconds and speak the language of your prospect. You learn how to be more authentic and help people understand who you are and what you do at a completely different level. There isn't a single book out there that helps connect personality and values directly to the buying decision. Cheri has created a powerful and revolutionary methodology that is going to change the world one conversation at a time.

"Easy read, comprehensive view about people's motivation based on their personality."
I love this book for 2 reasons:
1. The look and feel of it. The book is on white glossy paper with big font and colors on each page. It makes reading easy for someone who are 50+ years old.
2. The content. I always love to learn about myself and understand why my thinking is different from my siblings, my spouse, or my children. This book gives me that picture and understanding. If you want to improve your relationship with loved ones, read this book. Reach out to BANKCODE trainers and find a way to get a deeper understanding and practice it. Pretty soon, you will develop a compassionate heart for people who are not like you, and you will know what to say to them so that you feel heard and understood.
THE LAST SALES BOOK YOU'LL EVER NEED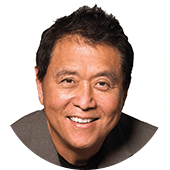 The ability to sell is the number one skill in business. You've got to sell! Cheri Tree will teach you how." -Robert Kiyosaki, Author
of Rich Dad Poor Dad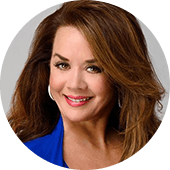 This book guides you through the process of what so many have attempted to do yet very few achieved: mastering how to close the sale." - Sandra Yancey, CEO & Founder of
eWomen Network