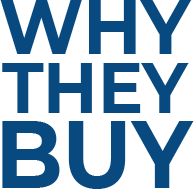 HOW TO TRIPLE YOUR SALES BY UNDERSTANDING YOUr PROSPECT'S BUYING BEHAVIOR!
WORLD'S #1 PERSONALITY SALES TRAINING SYSTEM FOR HIGH ACHIEVERS.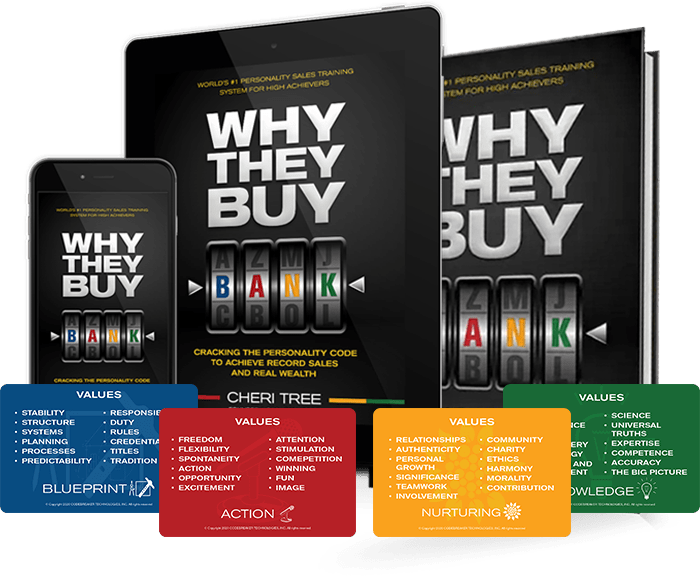 Discover the proven method to close more sales in less time, by identifying the hidden objections and secret desires from anyone, in just seconds.
What you'll learn inside this book:
pick your custom copy of why they buy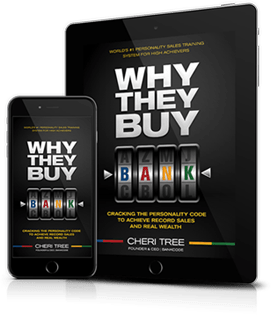 Start reading right away with the digital version of the book that started our movement. This is the most affordable option to unlock the power of B.A.N.K. in your life.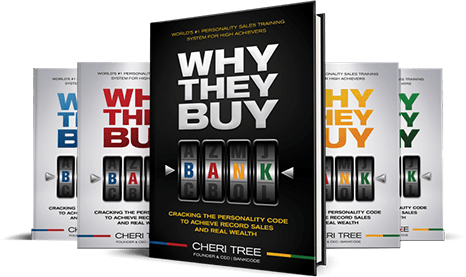 The classic edition of Why They Buy. The book that's helping thousands of sales professionals and business owners to increase their income up to 300%.




Earn more
money now
Get ready to increase your sales by up to 300% using our scientifically proven method to close more deals in less time.

Improve your
communication
Start applying Personality Coding Technology on your sales conversations and watch your numbers grow.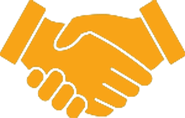 Understand your
prospects' minds
Discover the keys to understand the psychology behind your prospects buying decisions and how to influence them.

Increase your
sales velocity
Get faster results by addressing your prospect's concerns with clarity and precision even before they are evident.

"This book is a remarkable, new, and simple approach for closing sales that will definitely increase your income!" - Barbara Corcoran

THE SECRET KEY TO INCREASING YOUR SALES BY UP TO 300%
Get ready to experience a total breakthrough in your sales career by learning how to crack the hidden personality code of your prospects, and sell to them according to their unique language.