B.A.N.K. 4-Week Masterclass
The Ultimate live training experience

Thu, Apr 16, 2020, 8:00 PM EDT

WE are the lighthouse in the storm! WE can give people hope… WE have the tools, training, technology, mission, leadership, and community to make a difference in people's lives sharing the BANK message!
The world needs YOU to be the lighthouse of your family, your community and humanity. There is no better time than NOW!
Today we just announced to our worldwide community that we will be offering FREE ACCESS to our upcoming B.A.N.K. Master Class 4-Week Series. We felt the right thing to do in today's uncertain times was to GIFT it to you.
Our mission is to connect and empower the human race. We want to help you and your family not only survive, but thrive through this phase and beyond. Plain and simple, and we're here to practice what we preach!
If you feel like you could use a boost in morale, hope, mindset, skillset, toolset, direction, support, mentorship, guidance, and vision, then skip the YouTube channel and Netflix and participate in our special 4-Week B.A.N.K. Master Class designed to help you through these challenging times! Mark your calendars and don't miss this important series. We can promise you that if you attend, we will impact and improve your life forever…
Our 4-Week Master Class will be focused on real content with practical application on how to leverage our 6 B.A.N.K. Intelligences to grow your business, generate leads, expand your network, impact your relationships, communicate effectively, and maximize your results:
Mark your calendars now and get registered. All Master Classes will be recorded and made available to you, as long as you're registered.
All you need to do is register and we'll see you in our Master Class series starting Thursday, March 26th at 5:00 pm PDT. We will be recording each Master Class and will give you access to the recording, as long as you are registered. And if you have others that you feel need this message, share the invitation with them and be a part of the solution! Together, we can and will change the world!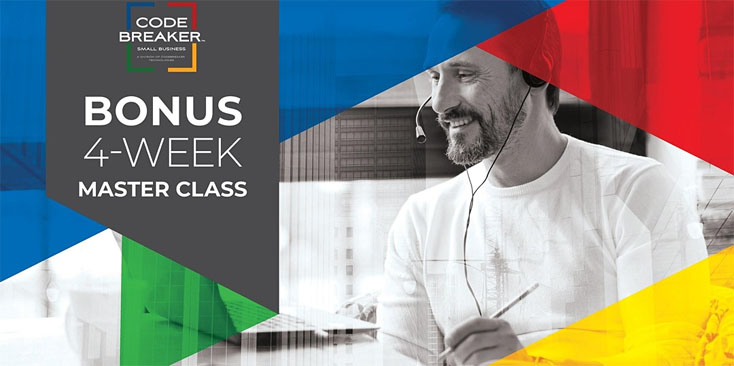 MARK YOUR CALENDAR WITH THESE TIMES:
BONUS CALLS FOR Q & A, IMPLEMENTATION, SUPPORT: (if needed)