Share the Power of the B.A.N.K. IOS to Help Others While Building Your Own Massive Business Success
Certify to change lives 1-on-1 as a Codebreaker Coach. Discover a community of Coaches who will help you skyrocket your own success!
$5,000 INVESTMENT
You can't coach without access to the B.A.N.K. tools you're teaching your clients to use. To remain an active Coach, you must subscribe to Explore for $99/month.
*4 and 12 payment options are made monthly until paid in full

The Codebreaker Coaching program is one of the most powerful coaching programs I've ever taken. Unlike many other programs, the B.A.N.K. IOS Coaching is supercharged with actionable strategies and real accountability that gave me immediate results. Best money I've invested in any single coaching program to date! - Mamie Lamley

LEVERAGE TRUSTED
B.A.N.K. IOS
People want a system they can depend on for ROI: B.A.N.K. IOS always delivers

BUILD A THRIVING
COACHING BUSINESS
Skyrocket the success of your Coaching business with an offer that gives results fast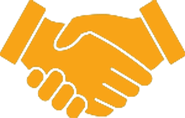 HELP PEOPLE
EXCEED GOALS
Share the B.A.N.K. IOS so clients can have the business, career, and life of their dreams

OPTIMIZE BUSINESS
OPERATIONS
Data consistently shows that B.A.N.K. use correlates with greater business success
ARE YOU READY TO SHARE YOUR PASSION FOR B.A.N.K. AND EARN A LIVING?
Apply now to become a Coach. Over 80% of Forbes 500 companies and high-growth small businesses use personality-based training. As a Codebreaker Coach, you can help individuals get the benefits that massive organizations get from training in a more personal setting. Click the button below to start your application:
"Since we started using CODEBREAKER AI to BANKify proposals for prospects, our conversion rate has almost doubled from 44% to 87%."
Bernard White
CEO-White's Printing
We have answers to our most common FAQs!
*Income disclaimer. No income is guaranteed. Results may vary.