Master B.A.N.K. Basics Live for Better Communication and Skyrocketing Sales
Increase your sales, influence, and impact up to 300% when you attend the CODEBREAKER SUMMIT, the ultimate live training experience for for sale professionals, business owners, and entrepreneurs!
Attend our 2-day in-person B.A.N.K. training full of fun networking opportunities and interactive seminars led by our expert trainer team. We cover the full curriculum of our first two fun, but in-depth Signature Courses.

Our close rate prior to using B.A.N.K. was about 30%, and it normally took about 2 hours to close a deal. After using this methodology, our close rate has climbed to about 55%, but what is really nice is that the time it takes to close the sale is down to about 75 minutes." - David Adlard, The Adlard Group

LEARN VITAL SKILLS
HANDS-ON
Have fun learning with real-life simulations and games led by top B.A.N.K. experts.

SUPERCHARGE
YOUR SALES
Leave our results focused event with skills you can apply fast for supercharged sales.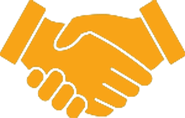 MAKE LIFELONG
CONNECTIONS
Grow your network for a lifetime with personal and professional opportunities to connect.

TRANSFORM YOUR
COMMUNICATIONS
SUMMIT brings it all together to improve the way you communicate forever.
ARE YOU READY TO TAKE YOUR B.A.N.K. RESULTS TO THE NEXT LEVEL?
Register now to claim your tickets for the next SUMMIT. If you've been learning online with EXPLORE, a weekend at the SUMMIT really brings it all together. When you combine online and live learning, get up to 60% better results! Click on the button below to claim your tickets for an upcoming SUMMIT:
We have answers to our most common FAQs!
B.A.N.K. is a simple personality profiling system that can be used to pinpoint another person's "buying personality" without a formal assessment in nanoseconds. The B.A.N.K. system also teaches you custom communication and scripting formulas to better understand and appeal to each buying personality.
Who can benefit from attending CODEBREAKER SUMMIT?
Anyone who is looking to supercharge their sales and change the way they communicate forever.
Is it ok to attend CODEBREAKER SUMMIT if I'm new to B.A.N.K.?
Of course! These are our introductory courses, so you'll have plenty of opportunities to learn B.A.N.K. basics from the ground up. While many attendees will have been exposed to B.A.N.K. in some form before, you'll catch up quickly! skills are vital in sales.
Will I still benefit from attending CODEBREAKER SUMMIT if I've completed the online courses through EXPLORE?
Absolutely! According to the Research Institute of America you get up to 60% more out of a training when you combine online and in-person learning!
Are meals included in the cost of CODEBREAKER SUMMIT?
No. There will be breaks during the day for meals, during which you can get a bite at a local restaurant or snack on something you brought from home.
What are the B.A.N.K. Signature Courses?
Our B.A.N.K. Signature Courses make up the core of the CODEBREAKER curriculum and teach you everything you need to accelerate your sales velocity and communicate with each Code anytime. They are B.A.N.K. Fundamentals, Speed Coding, Power Scripting, and Communication Mastery. We teach the first two courses at CODEBREAKER SUMMIT.
Is CODEBREAKER SUMMIT the only training available for individuals?
Of course not! B.A.N.K. offers two types of programs for individuals: virtual training through online courses and in-person events. Virtual Training is available through BANKVAULT which we offer through our EXPLORE subscription. At live events, you can find B.A.N.K. Signature Courses and other custom B.A.N.K. courses facilitated by our top trainers, including B.A.N.K. creator Cheri Tree.
When is the next CODEBREAKER SUMMIT?
Check out our Event Calendar now to see the dates and locations of our upcoming SUMMITS.
Will there be a CODEBREAKER SUMMIT near me anytime soon?
Thanks to our team of excellent Certified and Licensed CODEBREAKER TRAINERS, we regularly host events around the world. Check out our Event Calendar now to see when a CODEBREAKER SUMMIT will be happening near you.