Discover the Secret to Accurately Predicting Buying Behavior in Nanoseconds
Discover yourself and others with a system that can pinpoint and speak to anyone's buying personality instantly!
CODEBREAKER DISCOVER empowers you with the tools and technology you need to win big! Optimize your interactions with anyone using Codebreaker tools and tech for better communication, lasting relationships, and more sales.

I am so excited about Codebreaker AI for sales! I just started using it a few days ago and have used it for every email, every text I've sent for business, and even testing it with the messages I'm sending to my kids! - Angie Gray, a Holistic Health Coach

MAXIMIZE YOUR
WIN RATE
Organize contacts with our BCRM and then follow our proven roadmap to success.

CLOSE MORE
SALES FASTER
Fast-track conversion with unlimited leads and game- changing B.A.N.K. tools.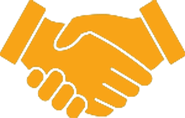 TRULY CONNECT
WITH OTHERS
Instantly identify the best ways to communicate and serve your contacts better.

GET A LEG UP ON
THE COMPETITION
Leverage cutting-edge B.A.N.K. personality science for greater competitive edge.
ARE YOU READY TO DISCOVER A NEW WAY OF DOING BUSINESS?
Start now and immediately get an advantage over your competition with exclusive insights into your prospects' personalities and a clear action plan on how to communicate, negotiate and close the sale with anyone. Click on the button below for instant access:
We have answers to our most common FAQs!
B.A.N.K. is a simple personality profiling system that can be used to pinpoint another person's "buying personality" without a formal assessment in nanoseconds. The B.A.N.K. system also teaches you custom communication and scripting formulas to better understand and appeal to each buying personality.
How can I know that B.A.N.K. really works? Is it a proven methodology?
B.A.N.K. is not only based in personality science that has been used successfully to predict human behavior for hundreds of years, but B.A.N.K. has also been independently verified as a "quick, reliable, and valid" way to predict buying behavior in a study at San Francisco State University. Furthermore, B.A.N.K. has an over 20-year track record of success in a wide variety of industries and companies around the world.
How can B.A.N.K. help me succeed in sales?
B.A.N.K. teaches you how to be the most charismatic person in the room and how to make any product, service, or opportunity appealing to any prospect. These skills are vital in sales.
What is CODEBREAKER Artificial Intelligence?
CODEBREAKER AI is a machine learning technology that analyzes anything written by your prospect to immediately accurately identify their BANKCODE. It then coaches you on the best way to communicate, negotiate, and close the sale with that personality. Next, you enter a proposed response, and the technology will tell you whether or not your proposed response is effective. If it's not a good match for their Code, you'll get recommendations to improve it.
What is Artificial Intelligence?
Artificial intelligence refers to a technology with the ability to accurately interpret and learn from external data and then use what it's learned to achieve specific goals and tasks by flexibly adapting to new situations. In other words, AI can learn a skill (in our case, B.A.N.K. Speed Coding) and then put that skill to use in a number of similar but diverse situations to accomplish specific goals.
How do I use CODEBREAKER AI? Do I need to download a special app or software?
No download needed! There are two simple options that will allow you to get results with CODEBREAKER AI.
1. Go to the CODEBREAKER AI site. Once you're logged in, simply copy and paste the text you want to analyze!
2. Install and use the browser extension. Embed the extension into your browser and you'll have a button that automatically cracks the BANKCODE of profiles on LinkedIn.
How was your Artificial Intelligence developed?
Unlike many sales AI systems, CODEBREAKER AI was designed from the ground up using machine learning. Every bit of our system leverages powerful personality, sales, and emotional intelligence. Our team of AI and linguistic experts picked the brains of top B.A.N.K. experts like Founder Cheri Tree and Esther Wildenberg to pinpoint the words, phrases, and linguistic patterns that revealed each BANKCODE and then created a custom algorithm to analyze any text for the author's BANKCODE.
BANKPASS is our proprietary tool to generate unlimited leads. Each of those leads is made simple to track throughout the customer journey thanks to the BCRM and easy to close thanks to custom BANKCODE Personality Profile reports generated on each contact.
How do I know DISCOVER will be worth the money I invest in it?
Any investment is worth the money if it has an ROI greater than the cost. DISCOVER subscriptions are just $59/ month. Since B.A.N.K. has the power to skyrocket your sales growth by up to 300%, this is nothing compared to what you get back.
What if I change my mind?
As a monthly subscription, CODEBREAKER DISCOVER is yours to try risk-free. There's no activation fee, and you can cancel your subscription.