Get better insights from unlimited virtual meetings with the cutting-edge AI Forbes calls "the future of sales" and proven personality science
Interact, negotiate, and communicate more efficiently with professional virtual meeting access enhanced by hassle-free AI technology that reveals valuable information about each participant in every virtual meeting
Our simple virtual meeting Enterprise application reveals the values, motivations, and commitment of your prospects, customers, team members and partners, so you can better appeal to your audience and get the YES from anyone faster.

$19.99 / MONTH
Get a Working Live membership subscription that includes Codebreaker AI add-on for a low all-inclusive price!

Codebreaker AI shows that machines can be compassionate in a dynamic conversation. Their AI engine trained in buyology and linguistics is a true pioneering of artificial empathy and the next wave of AI capabilities." - Neil Sahota IBM Master Inventor, Watson Group
AI Advisor, United Nations
Our Patent-pending deep listening technology was created to understand the values, commitment and communication style of every person on any virtual meeting call.
Communicating More Effectively Is As Easy As 1 – 2 – 3!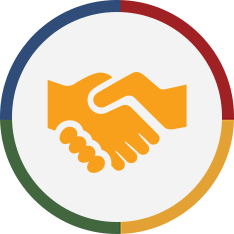 Leverage the observations and advice to get the YES faster!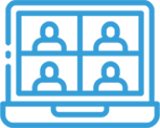 A SIMPLE SYSTEM FOR VIRTUAL MEETING SUCCESS
Codebreaker has upended traditional business norms, but you can use this to plan for success with a trusted tech leader.

PRACTICAL TIPS FOR FASTER RESULTS
Our reports are filled with quick tips you can apply to see an immediate impact using the top video-call tech.

CONNECT MORE DEEPLY ONLINE
It's harder to build a relationship over a virtual meeting, but these insights bridge the gap during unlimited live calls.

CUTTING-EDGE AI TECHNOLOGY
We leverage best-in-class video technology and natural language processing for accurate, data-driven analysis.
Secure your best tool for business success in the digital age!
Zoom has become a requirement for business practically overnight, but many people are still struggling to connect and read social cues over the internet. When you get your membership through Working Live, an authorized Zoom Partner, you can connect with anyone more quickly and effectively— a must now that we're meeting more online and less in person.
The Codebreaker AI Meeting Advisor is a game-changer for anyone who uses Zoom for business, whether it's helping you build better relationships with your team, your customers, your partners, or your prospects. Get unlimited access to an all-inclusive package for success in digital business meetings, remote conferences and online sales calls now!