TAKE YOUR BUSINESS OR CAREER TO THE NEXT LEVEL WITH OUR COACHING PROGRAM DESIGNED TO OPTIMIZE YOUR BUSINESS AND MAXIMIZE YOUR RESULTS!
Interactive, hands-on coaching in the B.A.N.K. IOS clarifies your purpose and vision and equips you to make them a reality. Work smarter, not harder!
B.A.N.K. Intelligence Operating System (IOS) coaches you on how to leverage the 6 proven B.A.N.K. Intelligences, plus our tools, training and technology, to weather tough times and skyrocket your success in any economy. Be a more empowered leader and level up your business or career quickly!

The Codebreaker Coaching program is one of the most powerful coaching programs I've ever taken. Unlike many other programs, the B.A.N.K. IOS Coaching is supercharged with actionable strategies and real accountability that gave me immediate results. Best money I've invested in any single coaching program to date! - Mamie Lamley
See what Codebreaker Coaching is like!
Watch our Master Coaches explain what you'll experience during our Coaching classes in this video. Find out how just six weeks using the B.A.N.K. IOS will help you get ahead in your business or career, stand out at work, develop your people skills, and change your life!

DISCOVER A SYSTEM
YOU CAN DEPEND ON
B.A.N.K. IOS is an operating system you can use anywhere, anytime for predictable results

ACCELERATE
YOUR SUCCESS
6 B.A.N.K. Intelligences help you achieve bigger successes in a fraction of the time

LEARN BETTER
TOGETHER
Don't just learn from theory, learn from each other by sharing your journey

DISCOVER
ALONGSIDE EXPERTS
Interactive coaching sessions allow you to have true Socratic discussions with experts
B.A.N.K. IOS: The 6 B.A.N.K. Intelligences Applied to Your Daily Operations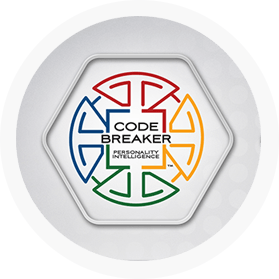 personality intelligence

All decision-making behavior boils down to four basic buying personalities or BANKCODES. Personality Intelligence helps you to understand and communicate more effectively with each and stand out from the crowd.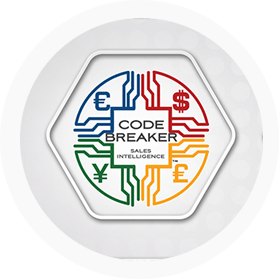 Sales
Intelligence
Our Sales Intelligence applies Personality Intelligence to the sales process. Appeal to each BANKCODE by understanding the buying triggers and tripwires that make or break the sale, and close more sales in less time.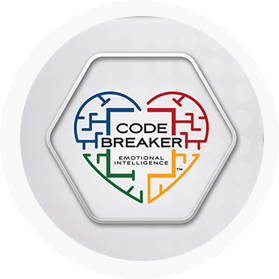 Emotional
Intelligence
Engaging with people according to their values is the key to an approach high in Emotional Intelligence—and success. Our Emotional Intelligence shows you how to optimize your personal and professional relationships.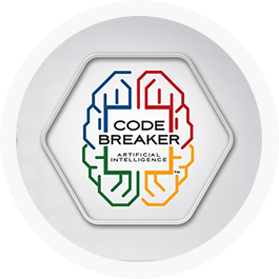 Artificial
Intelligence
Our Artificial Intelligence is the only AI in the world powered by B.A.N.K. and combines the other intelligences into a cutting-edge technology that pinpoints BANKCODES and appeals to them in nanoseconds. Forbes called Codebreaker AI The Future of Sales.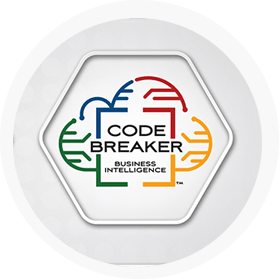 Business
Intelligence
Bring your business to peak performance using our Business Intelligence. Learn to leverage B.A.N.K. to make data-driven decisions that maximize results and optimize every aspect of your business.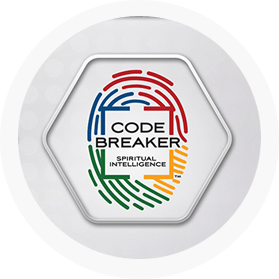 Spiritual
Intelligence
B.A.N.K. is a universal language that connects and empowers humanity; we speak the language of B.A.N.K. with everyone in the world. Our Spiritual Intelligence helps you to master the four levels of wealth and keeps you aligned with your divine life purpose.
ARE YOU READY TO TAKE YOUR BUSINESS OR CAREER TO THE NEXT LEVEL WITH COACHING AND B.A.N.K. IOS?
Register now to make sure you get a spot in our next Codebreaker Coaching class. You'll discover the optimal system for massive success in every aspect of your career and your life. Click on the button below to access Codebreaker Coaching:
Still have questions? We have answers to our most common FAQs!
B.A.N.K. is a simple personality profiling system that can be used to pinpoint another person's "buying personality" without a formal assessment in under 90 seconds. The B.A.N.K. system also teaches you custom communication and scripting formulas to better understand and appeal to each buying personality.
Who can benefit from Coaching?
Anyone who wants to work smarter, not harder to accelerate their success. Coaching shows you how to focus on and succeed at strategies that deliver serious results fast! We serve everyone: entrepreneurs, small business owners, middle managers, company executives, and anyone who wants to get ahead in their business or career.
What are some practical takeaways I can expect from this program?
Because we serve business professionals from all kinds of backgrounds and careers, your personal takeaways will vary depending on your industry, position, and level of commitment. Your Coach will customize their sessions for YOU, so every class is a bit different. Some things we'll show you how to do include writing a more captivating bio, up-leveling your resume, creating a stronger prospect funnel, developing a mission statement, setting a clearer vision for what you want in your life and career, mitigating conflict at work and at home, building confidence in your communication and leadership skills, and much more!
How much access to my Coach will I actually have during this time?
In addition to speaking to your Coach 6 times as during small-group coaching and twice 1-on-1 during accountability sessions, you'll be in constant contact with your Coach during the entire Coaching program. All our coaches have regular office hours, during which you can reach out freely. Plus, Coaches are active members of the private class Facebook groups providing support, feedback and accountability.
What can I expect from the 1-on-1 accountability sessions?
Get individual guidance in setting better goals and intentions for your business and yourself. In the first 30-minute session, you'll meet in a private, 1-on-1 video conference with your Coach, who will help you set your goals for personal and professional development for the program, as well as help you set the fastest roadmap to achieve them. In the second 30-minute session, you'll celebrate your progress with your Coach and get honest, constructive feedback on how to further accelerate those successes.
Is there a way I can do coaching in person, not virtually?
Get individual guidance in setting better goals and Not at the moment. While we may consider offering in-person Coaching in the future, it is only available through video-chat for now.
When do the next Coaching classes begin?
We regularly start new weekly and biweekly Coaching classes. Check out our Event Calendar to see when our next classes begin.
Will I still benefit from Coaching if I've completed online courses in BANKVAULT or attended Codebreaker Summit?
Absolutely! This is brand new content not available in BANKVAULT or at the Summit. Coaching focuses less on theory and more on the application of universal B.A.N.K. practices to your particular business.
What will I learn during Coaching?
Coaching is based around the six B.A.N.K. Intelligences: Personality Intelligence, Sales Intelligence, Emotional Intelligence, Artificial Intelligence, Business Intelligence, and Spiritual Intelligence. You'll learn what each one of these means and why they matter in business. Then, you'll collaborate with your class and your coach to successfully apply them in your own life to deliver
Who are the Codebreaker Coaches?
All Codebreaker Coaches are B.A.N.K. experts who have been specially trained on how to help people like you get massive ROI using B.A.N.K. IOS. Our Coaches have had successful careers, built their own businesses, and understand the real challenges you face every day. Some of our Coaches have even made six-figure incomes as entrepreneurs or hold advanced degrees! All our Coaches have the practical know-how needed to give you helpful advice that's been tested in the real world. Plus, we make sure all our Coaches are friendly, open, and authentic. You'll feel comfortable coming to them with your concerns and asking them anything.
What can I expect from the live small-group coaching sessions?
During each small-group coaching session, you'll learn about one of the B.A.N.K. Intelligences, as well as the ways you can leverage it for accelerated success, in a private video conference. You'll have breakout discussion groups, accountability chats, Q&A, and fun interactive tasks throughout the class. These sessions aren't lecture-style; they are true coaching opportunities. That means you'll learn by doing and discussion, not simply watching.
What will I be doing between classes and accountability sessions during the Codebreaker Coaching program?
This is a very hands-on program, so you'll be applying what you've learned out in the real world. Every class, you'll be given a few options of ways to put each B.A.N.K. Intelligence in action. You'll share what you've learned with your small group and discuss strategies to grow your results. You also will have access to BANKPASS, CODEBREAKER AI and BANKVAULT through your Explore subscription (your first month is included in the cost of Coaching), so you can use it to crack BANKCODES, expand your B.A.N.K. knowledge, and reveal the quickest path to close your prospects.
Is Codebreaker Coaching the only type of training I can do with B.A.N.K.?
Of course not! B.A.N.K. offers two additional types of programs for individuals: virtual training through online courses and live events. Virtual training is available through BANKVAULT which we offer in our EXPLORE subscription (included for 30 days with Coaching). At live events like Codebreaker Summit and BANKICON, you can complete B.A.N.K. Signature Courses and other custom B.A.N.K. courses facilitated by our top trainers, including B.A.N.K. creator Cheri Tree.