Discover yourself and others with a system that can pinpoint and speak to anyone's buying personality instantly!
CODEBREAKER DISCOVER empowers you with the tools and technology you need to win big! Optimize your interactions with anyone using Codebreaker tools and tech for better communication, lasting relationships, and more sales.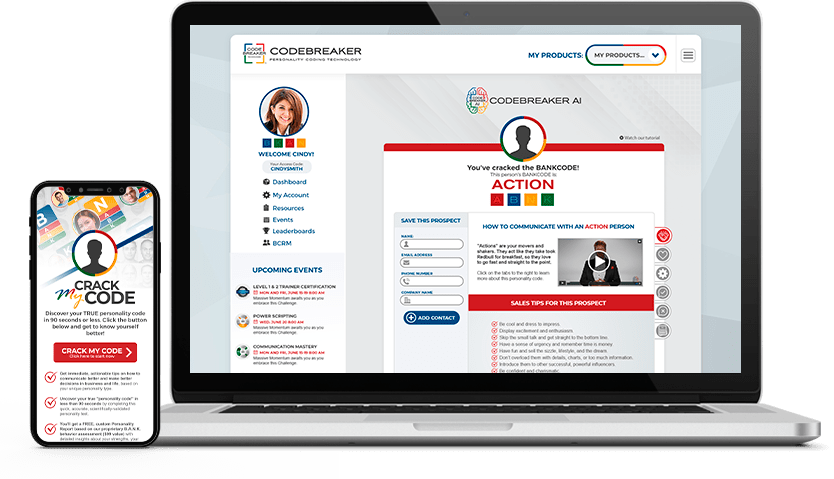 30 day access for Only $1
Get full access to Codebreaker Discover for 30 days for $1. Then it's just $59 per month. You can cancel at any time.