Thank you for investing in
yourself and B.A.N.K.!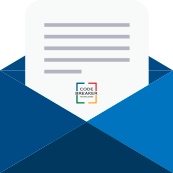 Thanks for your order! We're glad you've decided to invest in these Codebreaker products that will help you master B.A.N.K.

The B.A.N.K. methodology is proven to help you communicate better and get to the YES faster — and now you can harness that power for yourself! We can't wait to hear how B.A.N.K. changes your life. Don't wait a second longer to supercharge your results! Log into your Virual Office (VO) now to access your new Codebreaker products.