Discover the Secret to Accurately Predicting Buying Behavior in Nanoseconds
Discover yourself and others with a system that can pinpoint and speak to anyone's buying personality instantly!
CODEBREAKER DISCOVER empowers you with the tools and technology you need to win big! Optimize your interactions with anyone using Codebreaker tools and tech for better communication, lasting relationships, and more sales.

I am so excited about Codebreaker AI for sales! I just started using it a few days ago and have used it for every email, every text I've sent for business, and even testing it with the messages I'm sending to my kids! - Angie Gray, a Holistic Health Coach

MAXIMIZE YOUR
WIN RATE
Organize contacts with our BCRM and then follow our proven roadmap to success.

CLOSE MORE
SALES FASTER
Fast-track conversion with unlimited leads and game- changing B.A.N.K. tools.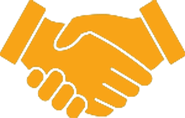 TRULY CONNECT
WITH OTHERS
Instantly identify the best ways to communicate and serve your contacts better.

GET A LEG UP ON
THE COMPETITION
Leverage cutting-edge B.A.N.K. personality science for greater competitive edge.
ARE YOU READY TO DISCOVER A NEW WAY OF DOING BUSINESS?
Start now and immediately get an advantage over your competition with exclusive insights into your prospects' personalities and a clear action plan on how to communicate, negotiate and close the sale with anyone. Click on the button below for instant access:
We have answers to our most common FAQs!