TAKE YOUR BUSINESS OR CAREER TO THE NEXT LEVEL WITH OUR COACHING PROGRAM DESIGNED TO OPTIMIZE YOUR BUSINESS AND MAXIMIZE YOUR RESULTS!
Interactive, hands-on coaching in the B.A.N.K. IOS clarifies your purpose and vision and equips you to make them a reality. Work smarter, not harder!
B.A.N.K. Intelligence Operating System (IOS) coaches you on how to leverage the 6 proven B.A.N.K. Intelligences, plus our tools, training and technology, to weather tough times and skyrocket your success in any economy. Be a more empowered leader and level up your business or career quickly!

The Codebreaker Coaching program is one of the most powerful coaching programs I've ever taken. Unlike many other programs, the B.A.N.K. IOS Coaching is supercharged with actionable strategies and real accountability that gave me immediate results. Best money I've invested in any single coaching program to date! - Mamie Lamley
See what Codebreaker Coaching is like!
Watch our Master Coaches explain what you'll experience during our Coaching classes in this video. Find out how just six weeks using the B.A.N.K. IOS will help you get ahead in your business or career, stand out at work, develop your people skills, and change your life!

DISCOVER A SYSTEM
YOU CAN DEPEND ON
B.A.N.K. IOS is an operating system you can use anywhere, anytime for predictable results

ACCELERATE
YOUR SUCCESS
6 B.A.N.K. Intelligences help you achieve bigger successes in a fraction of the time

LEARN BETTER
TOGETHER
Don't just learn from theory, learn from each other by sharing your journey

DISCOVER
ALONGSIDE EXPERTS
Interactive coaching sessions allow you to have true Socratic discussions with experts
B.A.N.K. IOS: The 6 B.A.N.K. Intelligences Applied to Your Daily Operations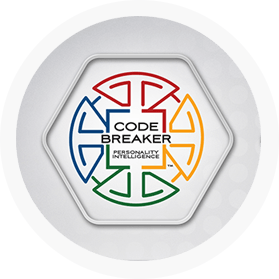 personality intelligence

All decision-making behavior boils down to four basic buying personalities or BANKCODES. Personality Intelligence helps you to understand and communicate more effectively with each and stand out from the crowd.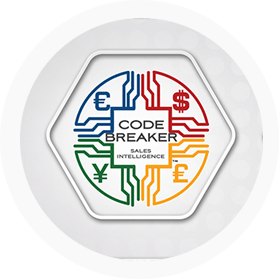 Sales
Intelligence
Our Sales Intelligence applies Personality Intelligence to the sales process. Appeal to each BANKCODE by understanding the buying triggers and tripwires that make or break the sale, and close more sales in less time.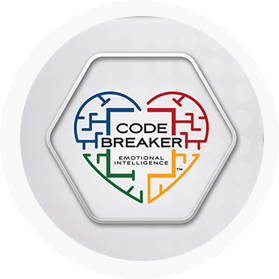 Emotional
Intelligence
Engaging with people according to their values is the key to an approach high in Emotional Intelligence—and success. Our Emotional Intelligence shows you how to optimize your personal and professional relationships.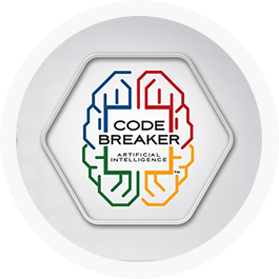 Artificial
Intelligence
Our Artificial Intelligence is the only AI in the world powered by B.A.N.K. and combines the other intelligences into a cutting-edge technology that pinpoints BANKCODES and appeals to them in nanoseconds. Forbes called Codebreaker AI The Future of Sales.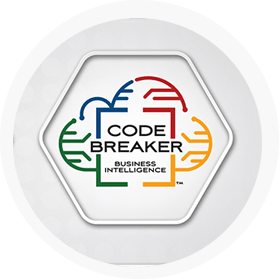 Business
Intelligence
Bring your business to peak performance using our Business Intelligence. Learn to leverage B.A.N.K. to make data-driven decisions that maximize results and optimize every aspect of your business.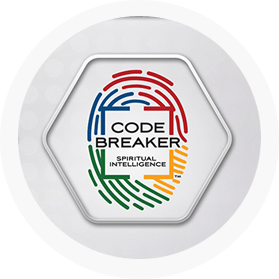 Spiritual
Intelligence
B.A.N.K. is a universal language that connects and empowers humanity; we speak the language of B.A.N.K. with everyone in the world. Our Spiritual Intelligence helps you to master the four levels of wealth and keeps you aligned with your divine life purpose.
ARE YOU READY TO TAKE YOUR BUSINESS OR CAREER TO THE NEXT LEVEL WITH COACHING AND B.A.N.K. IOS?
Register now to make sure you get a spot in our next Codebreaker Coaching class. You'll discover the optimal system for massive success in every aspect of your career and your life. Click on the button below to access Codebreaker Coaching:
Still have questions? We have answers to our most common FAQs!