Crack Your Personality
Code
In 90 Seconds
---
Or Less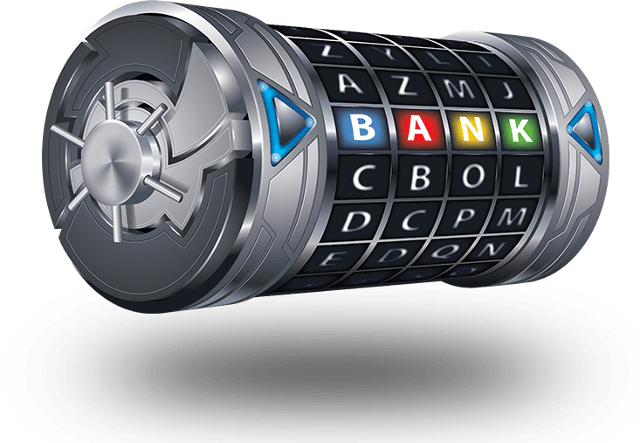 CRACK YOUR CODE AND GET YOUR FREE B.A.N.K. CODE PERSONALITY REPORT ($97 VALUE)

Read the cards
Read each card's
values carefully.
Select the cards
From most important
to least important.
Submit the cards
Enter your email and
access code then
click Crack My Code.

CRACK CODE - Version 2 - With drag and sort

"I was impressed at how simple and quick the process was to crack my code and how accurate the client report was. I was instantly curious about how I could use this tool to crack the codes of my clients and learn how I could enhance my client relationships."
ROBIN EDGAR
"This B.A.N.K. Personality Report only took a minute or two to do but it had fascinating and detailed information about me and I don't know how they did it. I have taken and studied many other systems but this was unique and unlike any other."
BRETT YEAGER
"After taking the DISC, Management Drives, and Insights assessments during my career, I immediately saw the power of B.A.N.K. Pass because it's fast, simple, accurate, and told me everything I wanted to know about my B.A.N.K. code in less than 90 seconds."
ESTHER WILDENBERG
"I have taken many personality assessments over the years that are so time-consuming. Cracking my code with the B.A.N.K. system was simple, straightforward and took less than 90 seconds. The detailed report included my strengths and weaknesses, values, how I communicate and make decisions. This is a blueprint to improve communication and relationships."
SHELLY PEREIRA
"I've taken a lot of personality assessments. This was the fastest and easiest assessment that also gave me an in-depth report with practical advice I could immediately use out in the world to help me communicate better. The report was spot on and the tips immediately helped me connect more powerfully. Best 90 seconds I've ever spent!"
STEPHANIE BONTE-LEBAIR